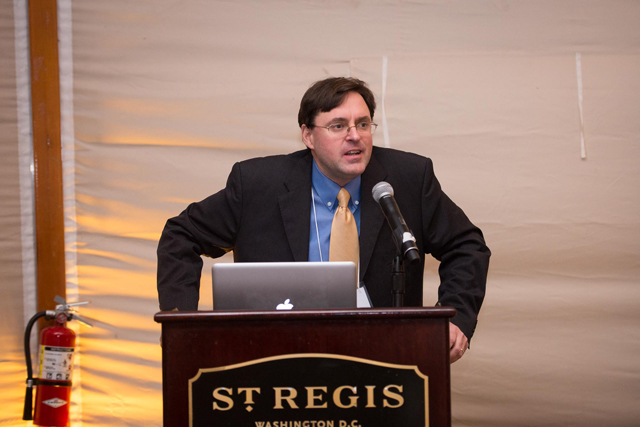 Tom Butler, editorial projects director at the Foundation For Deep Ecology, took time to chat with the Global Population Speak Out team about OVER, the population taboo, World Population Day and more.
Public Response to OVER
Tom:  It has been amazingly positive, and I'm surprised and delighted by the reaction.  It does seem like there is a little bit of a cultural moment right now and the taboo [on talking about population growth] is being lifted.  People are willing to have this conversation on population growth. There's much more of an opening now than in recent years.
Reaching Across the Proverbial Aisle
Tom:  I was recently interviewed by a local DJ of a Texas AM talk show. I thought this is going to be brutal.  It could not have been a nicer interview.  The guy loved the book.  He had really looked at the book.  Even down to noting the faces of the girl brides.  It was such a warm and positive interview; I was shocked by it.  Maybe those people who are fearful and don't want to talk about population need to rethink.  [Looking] across the political spectrum, maybe there's an opening.  That's been encouraging.
World Population Day
Tom:  We are running up to hard limits, as climate chaos takes place. [For World Population Day], I would like to see people talk about this issue, this radical upward trajectory in our numbers.  I'd love to see people discuss that, and then not forget about it the next day when there are 200,000 more people at the breakfast table. I don't want it to just last for one news cycle.
What are the most moving photos for you from OVER?
Tom:  All are compelling.  One [of the most compelling] is the underwater shot of a shark caught in a net – it almost appears to be crucified. In effect that creature was crucified by thoughtless action on industrial fishing.  The ocean is just another resource to be mined for human profit…. Also the photo of the two little girls in Yemen – child brides.  It's a wrenching shot.  Their lives are going to be so constrained…one would hope they would have happy, joyful lives, but it's hard to imagine that will be the case.
It's About People AND the Planet
Tom:  We need to not only care for the needs of the poor but also the other species we share the planet with.  They are not just the backdrop to human history. [Other species] are divine as well.  It's not just the poor, but also the plants, the fungi, the mosses the whales.  This is about the inherent worth of other species.