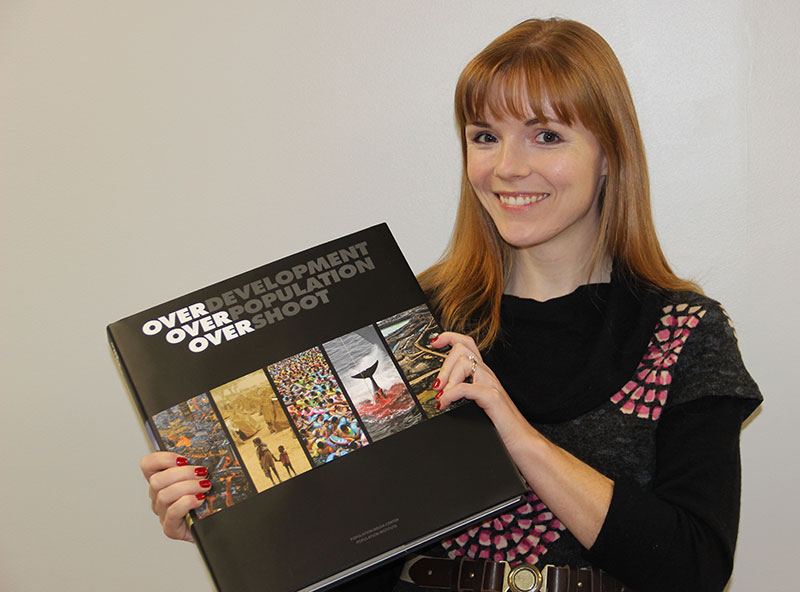 December 5, 2014
An international campaign aims to engage the public and protect the environment, and at the heart of the effort is the book Overdevelopment, Overpopulation, Overshoot (OVER). The campaign just announced that drawings will be held each month for campaign participants to receive free copies of this unusual book.
OVER, which weighs in at more than seven pounds and contains more than 300 pages of provocative exhibit-format photography, retails for $50 US. Giving away free books on a monthly basis isn't completely unique to the campaign, as the organizers of Global Population Speak Out (Speak Out) are actually granting over 4,000 free copies of OVER to people and organizations around the world in early 2015. The purpose of these 4,000 book grants is to crowd-source creative ideas on how to deploy the books as international agents of change. The campaign organizers are hoping for sensationalized and dramatic delivery to policymakers, opinion leaders, activists, allied organizations, and other audiences.
The free monthly give-away, on the other hand, is simply a way to say thank you to people who appreciate the beauty, artistry and important conservation messages found in OVER. The winner of the monthly give-away doesn't need to apply or promise to do anything with the book: the recipient can keep the book or do whatever he or she wants with it.
For the larger effort of distributing 4,000 copies of OVER, Speak Out is recruiting Book Champions: ambassadors of information and inspiration, who propose unique and creative actions with the books, to help raise public awareness of ecological and social challenges around the world – and to promote human population stabilization as one part of a more sustainable future.
Names for the monthly drawings will be pulled from Speak Out's Campaign Activists.